Our country is rich in traditions of teaching foreign students. We have fully functional faculties  in our higher institutions. DEN Company provides assistance to foreign students in obtaining modern and quality education in the universities of Ukraine. The efforts of our team are directed to creation of the best conditions for admission to the preferred speciality and assurance of decent living conditions and staying in Ukraine in general. 
The professional activity of DEN Company began more than 20 years ago and during all this period our staff gained invaluable experience of organisation of work with candidates from many countries of the world. As reported by the Ministry of Education of Ukraine, the total number of foreigners studying in Ukraine increased to 15% for previous year and makes more than 75 thousand students. It was a great merit of our specialists as well. 
DEN Company concluded contracts with many universities of Ukraine entitling to recruit candidates from countries of near-abroad and far-abroad countries for studies. We offer a full range of services to foreign students arriving to get higher education in Ukraine. We operate in accordance with the law in force and are responsible for fulfilling our duties.  
DEN Company is an educational company and has more than 20 years' experience on educational market.
We are located in Kharkiv city, where more than 35 higher educational establishments are located
We work officially, we have a license from the Ministry of Education and Science of Ukraine, entitling us to recruit foreign students for their studies in Ukraine, also we have contracts with different universities of Ukraine. DEN Company is mentioned as an agent on the web-site of Ukrainian State Center of International Education.
Our office is located directly in the University building that gives to a student an opportunity to turn to us if they have any questions.
*
We propose only Universities which diplomas are recognized in your country and in many countries of the world. 
Our team provides the full package of services after student's arrival (including meeting at the airport, accommodation in the University's hostel, medical insurance, passport registration, assistance during the entire period of study etc.). We have direct contact with airport and universities. As a result, we can solve any problem that may appear. 
NATIONAL UNIVERSITY OF PHARMACY
Kharkiv National Automobile and Highway University
National Technical University "Kharkiv Polytechnic Institute"
O.M. Beketov Kharkiv National University of Municipal Economy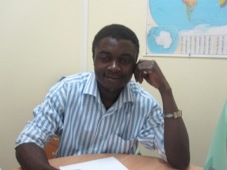 Castro Mitterano
Cameroun. Kumba (Kharkov National Automobile and Highway University)
"Here in Ukraine I have no problems with my studying procedures and the way they welcome foreign students in Ukraine, I like it.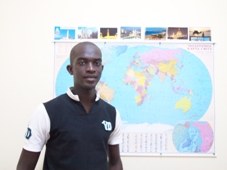 Kone Bamory Youssouf
Cote d'Ivoire. Abidjan.(Kharkov National Automobile and Highway University)
"Kharkov is a student city of Ukraine. I think that it is the most appropriate city for studies because costs for everyday life are moderate here, fees for studies are also quite affordable here.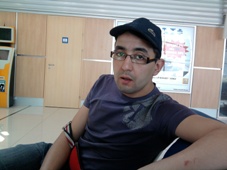 Tajer Abderrahim
Morocco. Agadir. (Kharkov National Automobile and Highway University)
In general my staying in Ukraine passed very well. The organizational level was good. I took advantage of personal approach. Administration of my university is at disposal of all the foreign students.
Customer Relationship Manager-Helen
Speaks English, French, Russian, Ukrainian
Customer Relationship Manager-Julia
Speaks English, French, Russian, Ukrainian
Laws and Regulations 
The education of foreigners in Ukraine is carried out according to the applicable Laws on higher education and its amendments. The activity of our company has been organised in full compliance with the requirements of the Decree of the Cabinet of Ministers of Ukraine No. 810 of July 29, 2009. The admission of foreign students to higher educational establishments of Ukraine is carried out in terms of: 
International agreements  
National programs 
Agreements (contracts) with legal and physical persons 
«DEN» Company is listed among the agents on the official web-site of State enterprise «Ukrainian State Center for International Education». Our company is authorised to render intermediary services to foreign students in all matters related to the admission to the Universities of Ukraine. We have certificates of affiliation proving our contractual relations with several universities:   
Kharkiv National Automobile and Highway University 
National Aerospace University «Kharkiv Aviation Institute». 
National University of Pharmacy 
National Technical University «Kharkiv Polytechnic Institute». 
Diplomas of above universities are recognised by most countries of the world, and the knowledge gained during the studies allows the graduate to make a successful career in the profession of choice. Our employees have wide experience in settlement of organisational and any other questions.  
Package of services 
For foreign students the study in Ukraine begins from the selection of the university and the speciality. The team of DEN Company undertakes the organisation of your arrival to Ukraine and renders full package of services: 
Consulting in all questions 
Transfer from the airport of arrival and further placement in the university hostel or the rented apartment  
Making Medical insurance and Study visa 
Preparing of documents for admission including translation into Ukrainian language 
Our employees work directly with airports and higher institutions of admission of foreign candidates. You may always get assistance and help in solving any questions arising on admission to the university and during studies. 
Our advantages
The office of our company is located in the city of Kharkiv – one of the largest centers of higher education in Ukraine. In Kharkiv there are about 40 educational establishments having the status of National University or Institute of Ukraine. These universities and institutes carry out the training of specialists (bachelors and masters) in many fields. Cooperating with us assures our clients with many advantages:  
Complete support at all stages of admission and education in selected university. 
High professionalism of our workers allows us to solve almost any question. 
Personal approach to every candidate for studies, beginning from the selection of the university and speciality to preparation of documents for admission. 
You will be pleasantly surprised by the Tuition fees in Ukraine – the prices are highly competitive. 
Applications for studies in universities of Ukraine are accepted from foreign candidates on the web-site, by phone or e-mail. More information about our company you may find in social networks facebook and Instagram, and YouTube channel.