Ukraine is a post-Soviet Eastern European country of 42 million people bordering Belarus, Poland, Slovakia, Hungary, Romania, Moldova, and Russia. Ukraine remains deeply torn by the ongoing conflict between its government and pro-Russian separatists in its eastern regions. Ever since the dissolution of the Soviet Union and the declaration of Ukraine's independence in August 1991, Ukraine has struggled amid high levels of corruption and political instability to maintain social cohesion and establish better public institutions. Conflicts over the future direction of the country spilled over into the Ukrainian revolutions of 2004 (the Orange Revolution) and 2013–2014 (the Revolution of Dignity, also known as the Euromaidan Revolution). Popular dissatisfaction with the current state of affairs was also on display in the recent 2019 presidential elections. Ukrainian voters elected an independent political novice as their president, the comedian Volodymyr Zelensky, by a landslide—a margin that was widely interpreted as a rebuke of the country's political establishment.
The Ukrainian education system has a long tradition, but its reputation has suffered lately from increased quality problems, many of which are the result of former Soviet rule and the rapid social transformation that took place after the collapse of Communism. As international educator Svetlana Filiatreau described it, "Ukraine's economic crisis of the 1990's led to a decline in the financing of education, including research and development…. [It] has had a tremendous negative impact on the educational system of Ukraine leading to the mass immigration of educated people …  and the marketization of higher education. These factors, combined with the increasing levels of corruption in Ukrainian society, Soviet-style higher education, and lack of transparency mechanisms in Ukrainian higher education at all levels, have led to skyrocketing corruption in higher education, [and] declining quality ….".
NATIONAL UNIVERSITY OF PHARMACY
NUPh HISTORY: STAGES OF DEVELOPMENT, HISTORICAL REFERENCE
Kharkov National Automobile and Highway University
Since 1948 our university has been training foreign students. Over 50,000 alumni work in 56 countries of the world.
Kharkov State Technical University of Civil Engineering and Architecture
Kharkov State Technical University of Civil Engineering and Architecture has semi-centennial traditions of specialists training for international community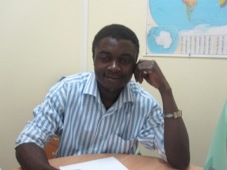 Castro Mitterano
Cameroun. Kumba (Kharkov National Automobile and Highway University)
"Here in Ukraine I have no problems with my studying procedures and the way they welcome foreign students in Ukraine, I like it.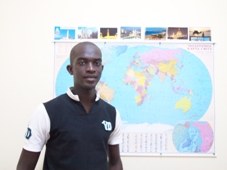 Kone Bamory Youssouf
Cote d'Ivoire. Abidjan.(Kharkov National Automobile and Highway University)
"Kharkov is a student city of Ukraine. I think that it is the most appropriate city for studies because costs for everyday life are moderate here, fees for studies are also quite affordable here.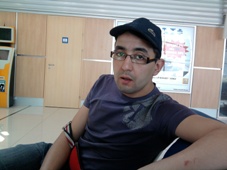 Tajer Abderrahim
Morocco. Agadir. (Kharkov National Automobile and Highway University)
In general my staying in Ukraine passed very well. The organizational level was good. I took advantage of personal approach. Administration of my university is at disposal of all the foreign students.
Customer Relationship Manager-Helen
Speaks English, French,Russian, Ukrainian
Customer Relationship Manager-Katherina
Speaks English, Turkish,Russian, Ukrainian