DEN Company is an educational company and has more than 20 years' experience on educational market.
We are located in Kharkiv city, where more than 35 higher educational establishments are located
We work officially, we have a license from the Ministry of Education and Science of Ukraine, entitling us to recruit foreign students for their studies in Ukraine, also we have contracts with different universities of Ukraine. DEN Company is mentioned as an agent on the web-site of Ukrainian State Center of International Education.
Our office is located directly in the University building that gives to a student an opportunity to turn to us if they have any questions.
*
We propose only Universities which diplomas are recognized in your country and in many countries of the world. 
Our team provides the full package of services after student's arrival (including meeting at the airport, accommodation in the University's hostel, medical insurance, passport registration, assistance during the entire period of study etc.). We have direct contact with airport and universities. As a result, we can solve any problem that may appear. 
NATIONAL UNIVERSITY OF PHARMACY
Kharkiv National Automobile and Highway University
National Technical University "Kharkiv Polytechnic Institute"
O.M. Beketov Kharkiv National University of Municipal Economy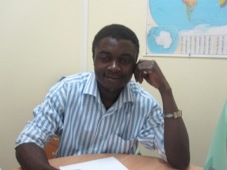 Castro Mitterano
Cameroun. Kumba (Kharkov National Automobile and Highway University)
"Here in Ukraine I have no problems with my studying procedures and the way they welcome foreign students in Ukraine, I like it.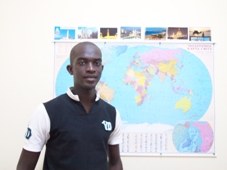 Kone Bamory Youssouf
Cote d'Ivoire. Abidjan.(Kharkov National Automobile and Highway University)
"Kharkov is a student city of Ukraine. I think that it is the most appropriate city for studies because costs for everyday life are moderate here, fees for studies are also quite affordable here.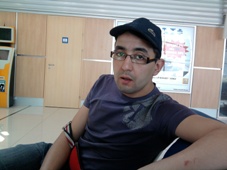 Tajer Abderrahim
Morocco. Agadir. (Kharkov National Automobile and Highway University)
In general my staying in Ukraine passed very well. The organizational level was good. I took advantage of personal approach. Administration of my university is at disposal of all the foreign students.
Customer Relationship Manager-Helen
Speaks English, French, Russian, Ukrainian
Customer Relationship Manager-Julia
Speaks English, French, Russian, Ukrainian